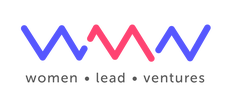 WMN, a global powerhouse for Women-Led-Ventures, is a social, non-profit initiative, that is all about changing the numbers of female entrepreneurship in the startup scene.
On the 17th of May, WMN will be hosting ERB's experts for office hours, to share our knowledge and expertise with WMN's entrepreneurs.
WMN gives women access to a co-working space, top mentors, tailored workshops and stimulating a vibrant community.  
WMN's goal is close to ERB's heart, seeing that the majority of ERB'S employees are women in various ranks.
We know the strength, abilities and benefits women bring to the table and encourage women employment. 
We'll discuss financial management issues and different challenges these early stage startups are dealing with.